---
"If someone cannot find peace within themselves, 
they will seek it elsewhere."
***François de La Rochefoucauld***
---
In peace lies strength. Relax after a successful day or simply after "work" – in our private sauna, you'll find time to relax, time to reflect, and time for a pleasant conversation.
---
"Discovery means 
finding something you weren't searching for."
***Thomas Romanus***
---
...many who discovered sport for themselves have embarked on voyages of their own personal discovery. They learned new things about themselves, their bodies, their minds and their souls. Having fun with movement means reinvigoration, stress relief and experiencing your own body in a new way. Whether for trained athletes or to do just a few small exercises in between, our gym is always available for your convenience.
More tips for sport and leisure:


Südschwimmhalle (swimming pool)
ice rink
Avenida-Therme (waterpark)
climbing gym
Steigerwald Nature Park
Stadtpark (city park of Erfurt)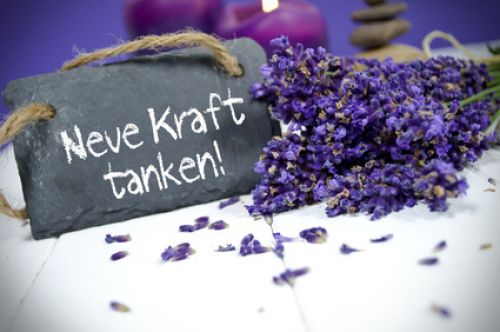 Relaxing scents


Certain scents can significantly contribute to relaxation. To do so, sprinkle a few drops of essential oil (such as lavender or eucalyptus) on a handkerchief and inhale a few deep breaths of the essence. Can you already sense the relaxing effect?